Fascinating reasons travel to Mongolia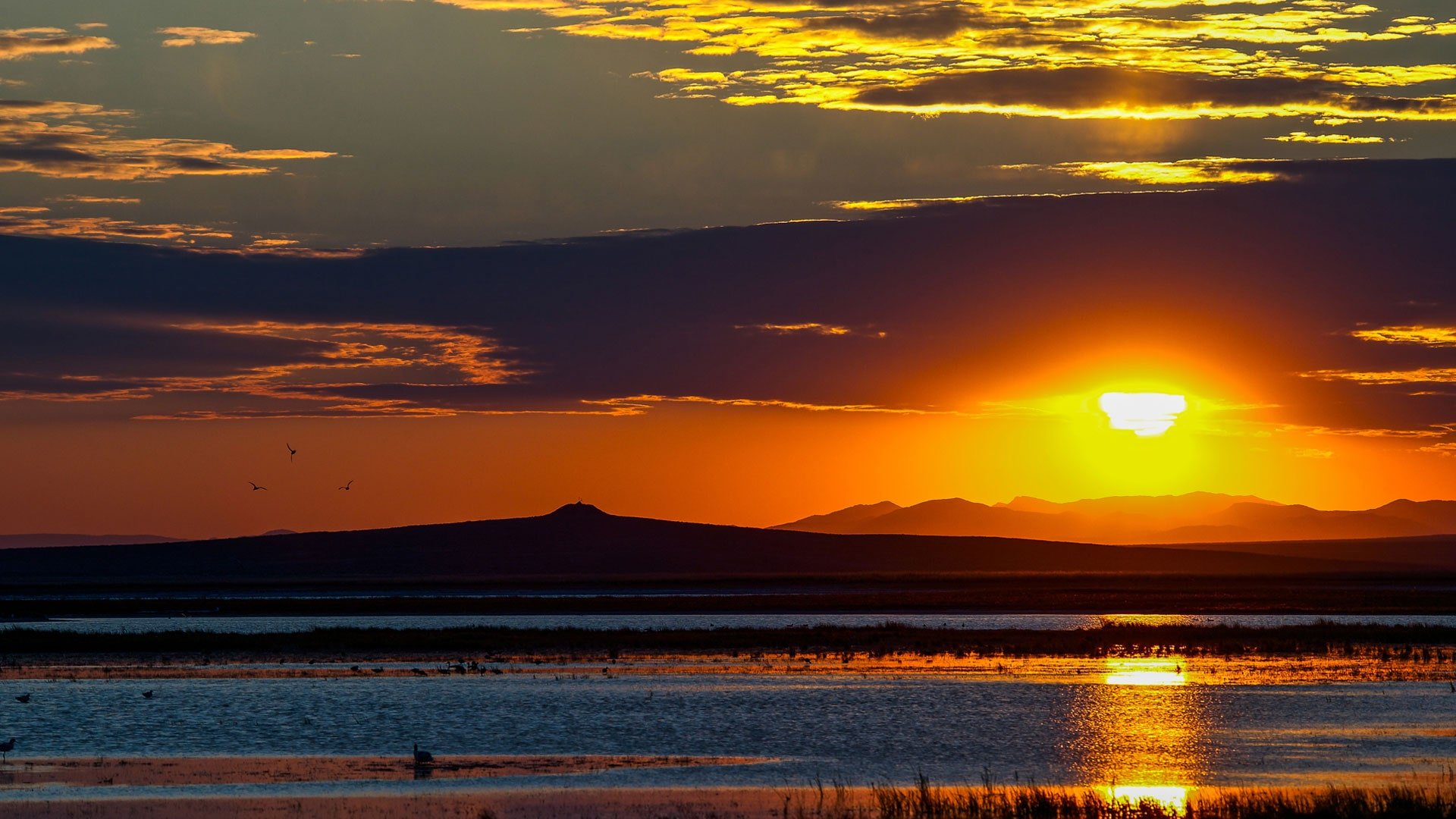 1.MOST CAPTIVATING SUNRISES (AND SUNSETS) IN THE WORLD
Haruki Murakami, best-selling Japanese author remarked that:
"Dawn in Mongolia was an amazing thing. In one instant,
the horizon became a faint line suspended in the
darkness, and then the line was drawn upward, higher
and higher. It was as if a giant hand had stretched down
from the sky and slowly lifted the curtain of night from
the face of the earth. It was a magnificent sight, far
greater in scale . . . than anything that I, with my limited
human faculties, could fully comprehend."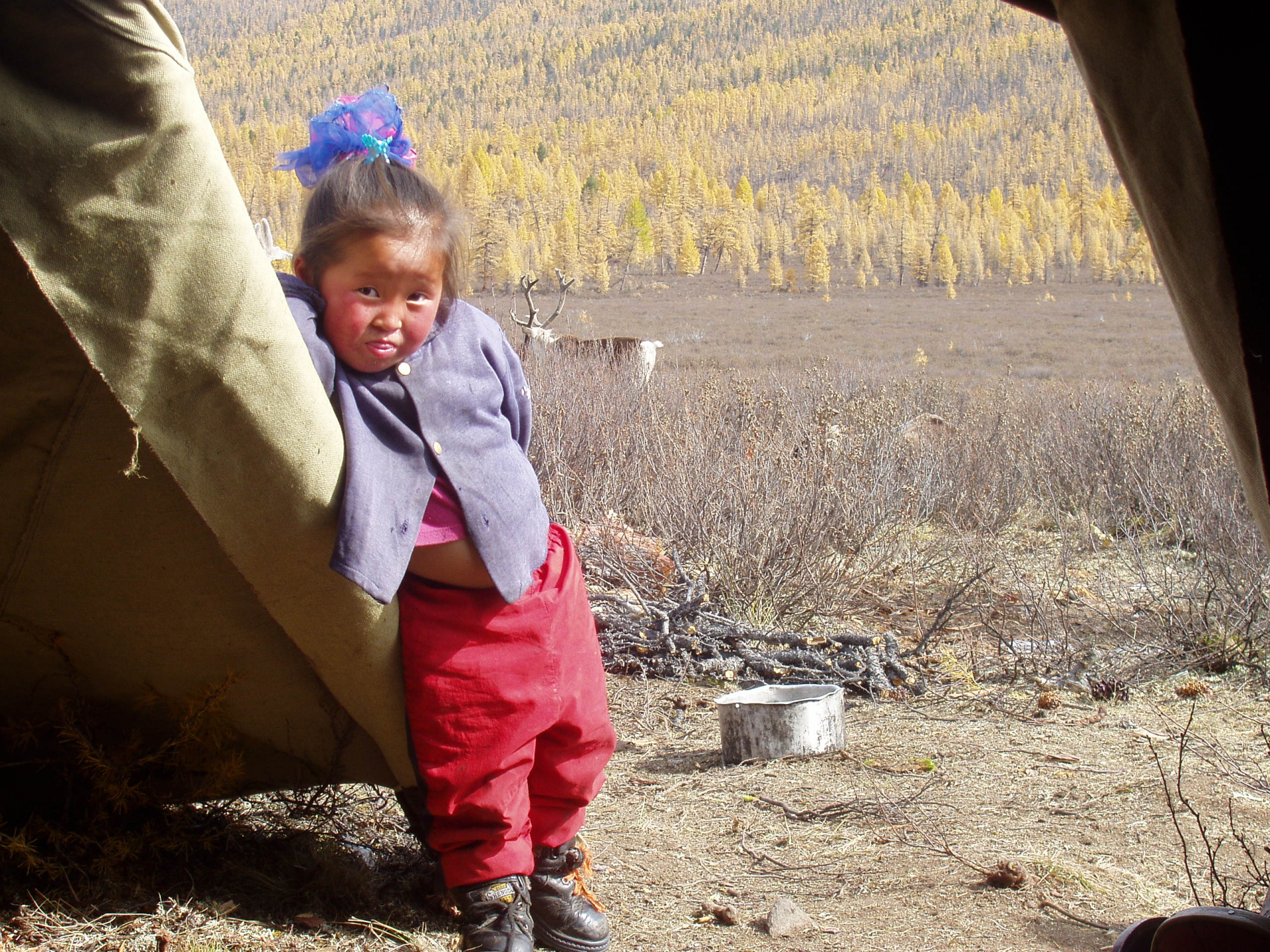 2. WELCOME TO THE HOME OF LIVING NOMADIC CULTURE
"Mongolia is an unspoiled wonder, a land where sand dunes sing, horses roam wild and nomadic herders greet strangers with open doors. Keep your itinerary flexible and expect the unexpected." Michael Kohn, Lonely Planet contributor.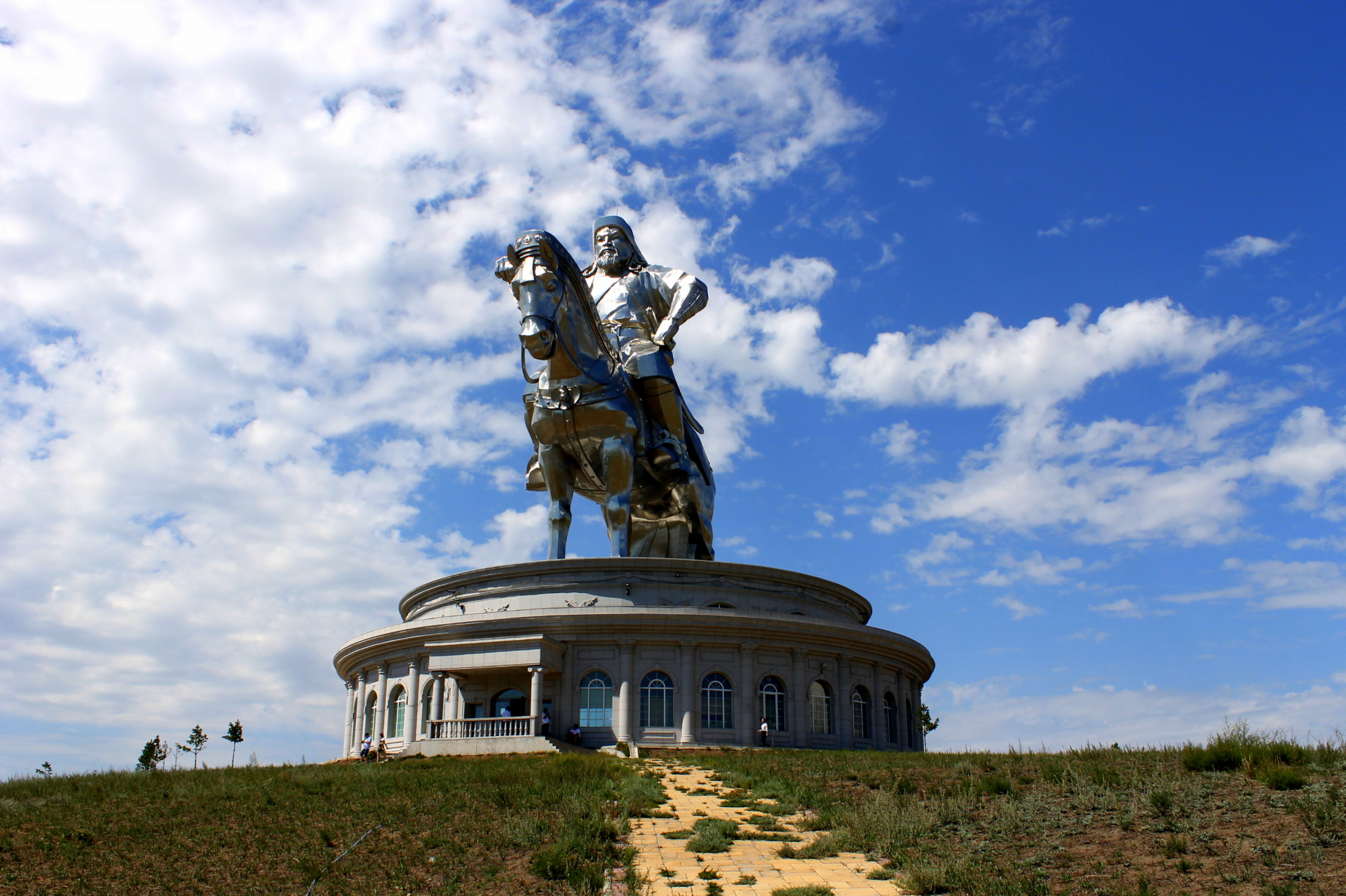 3. THE BIRTHPLACE OF CHINGGIS KHAN
Jack Weatherford, author of "Genghis Khan and the Making of the Modern World"
"Chinggis Khaan did not leave a monument to himself. Temple, pyramid, palace, castle or canal, and even his grave was left unmarked in the remote area where he grew up and hunted as a boy. As he himself wished, his body could wither away so long as his great Mongol nation lived – it is that nation today that is his monument."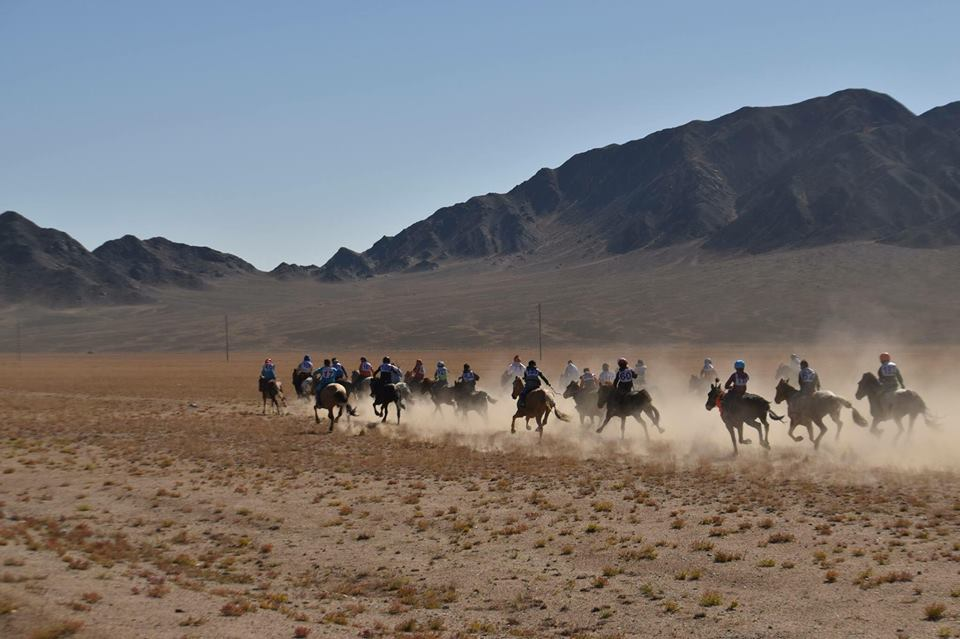 4. YOU CAN RECONNECT WITH NATURE WHILE CROSSING THE COUNTRY ON HORSEBACK
Tim Cope, author of "On the Trail of Genghis Khan: An
Epic Journey Through the Land of the Nomads" about his
10,000 km solo odyssey that took over three years of
travelling from Mongolia to Hungary on horseback.
"Feeling the air, in touch with the way the world works,
aware of everything around you. In the wintertime, you
even realize when the days shorten by one or two minutes.
If I'm in an apartment for a week I totally lose touch with
what the moon's doing, where the stars are, or what the
weather's doing, and I start to lose my strength."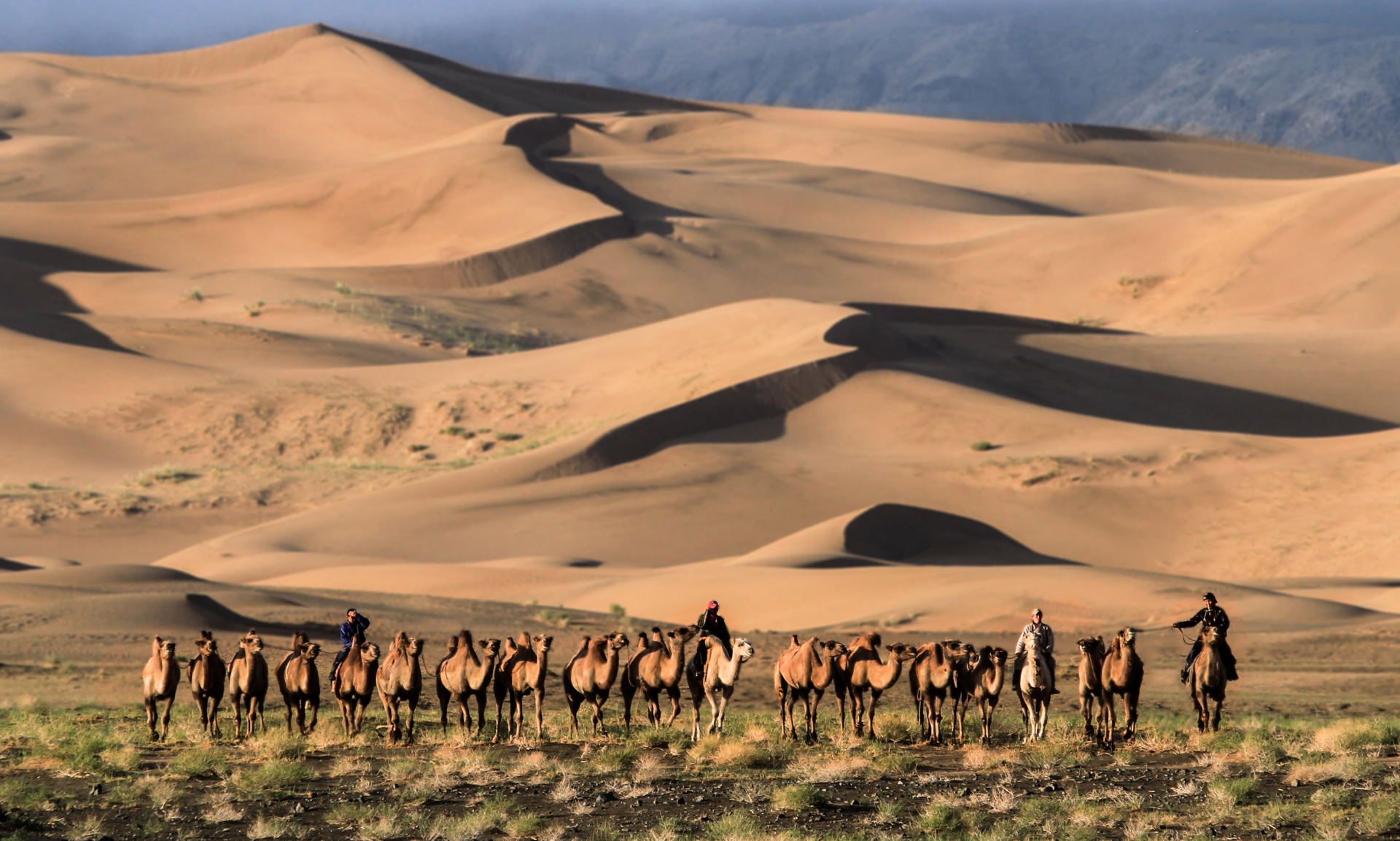 5. THE SINGING SAND DUNES, CAMELS AND SO MUCH MORE OF THE GOBI
"Shaped by the wind into countless curves and bathed in countless shadows, the dune rose in marvelous mystery. Sand but not desert, high but not mountain, this ultimate dune towered well over 300 meters (1,000 feet); its slopes merged into an edge that gleamed like a blade. I climbed the knife-edge, breathing hard after a hundred yards because each step upward plunged my foot deeper into the fine sand. I felt as if I were struggling with the stuff of time in a giant hourglass. My footsteps faded away in a living metaphor of human passage upon this land."
Thomas B. Allen, National Geographic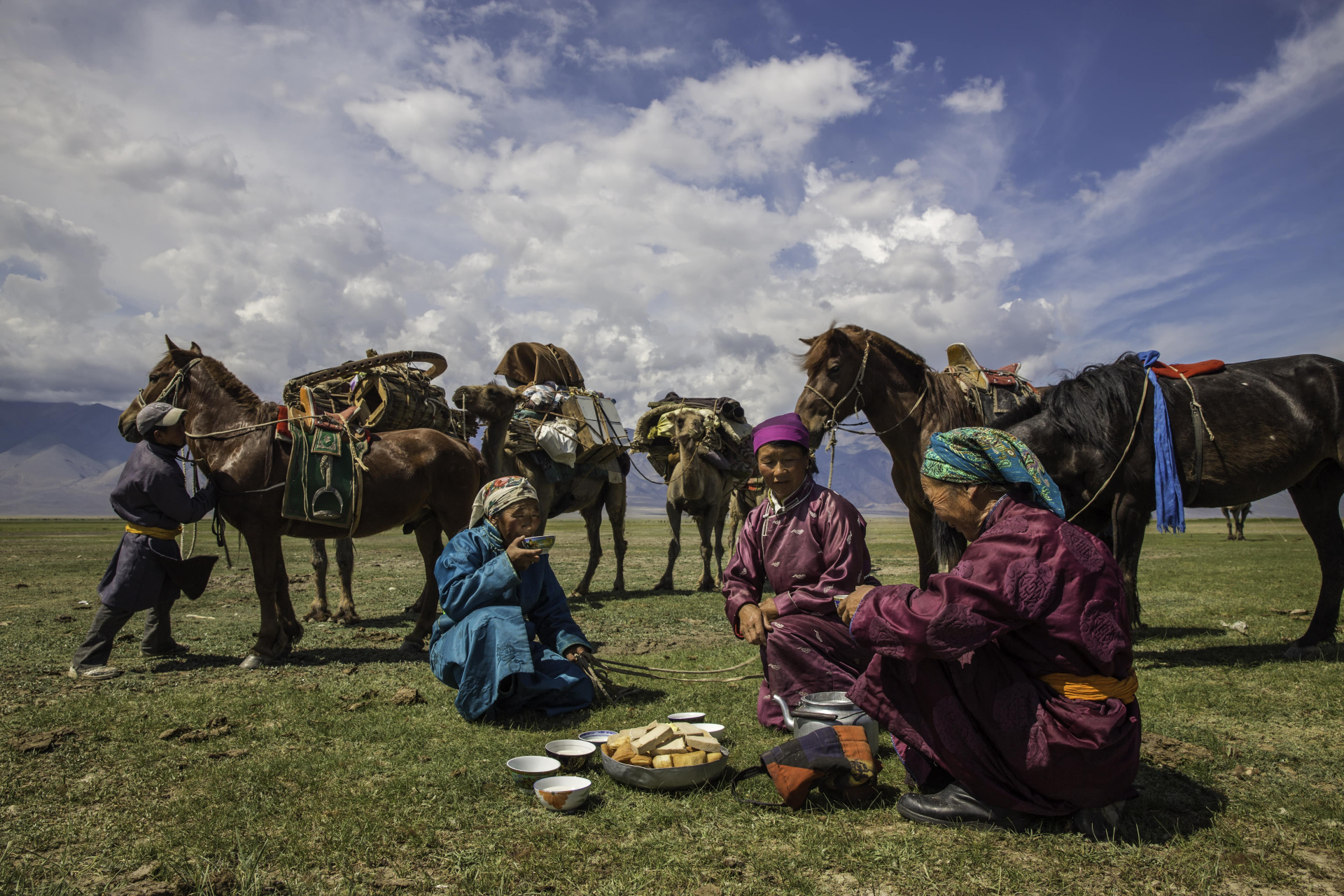 6. BECAUSE IT WILL CHANGE YOU - FOREVER
Portrait of a Mongolian Family"
"While in Mongolia, I certainly explored new
landscapes, but more importantly, I discovered
new ways of seeing and being. Spending time
with my Mongolian family recalibrated my internal
scale to what I need.

Liza F. Carter, author of "Moving with the
Seasonsed to have a happy life."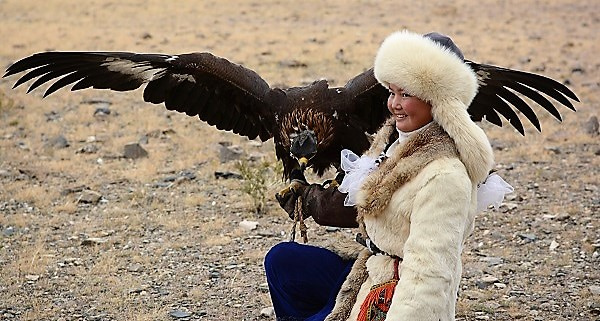 7. TO MEET LIVING HUNTERS with EAGLE

Craig Smith, photographer
"It isn't a circus or a professional event. This is their tradition. They are proud of what they do, their culture and their heritage."